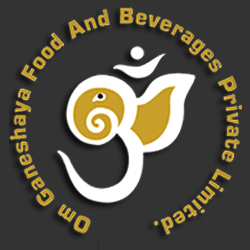 Franchise
Franchisee Benefits
Powerful Brand Association
When you operate as our franchisee, you enjoy all the privileges and awareness that come with the careful development of our brand.

Comprehensive Training
As our franchisee, you will also be provided with technical and marketing support on a continued basis, through email, telephone, manual updates, as well as training at our headquarters in Mumbai.

Advertising and Marketing Programs
As our franchisee, you will benefit from our strong brand positioning and marketing expertise. Ongoing extensive advertising campaigns ensure that our brands achieves maximum awareness and drives maximum footfall.

New Products & Development
Our menus are subjected to continuously improving along with increasing quality. All, to reduce cost and increase operational efficiency of existing menu items.

Site Selection & Development Assistance
When you choose to become a franchisee, we will assist you with site selection, construction and renovation, installation of cooking systems and point of sale communication. Essentially, whole way through, from start to end.

Operational & Management Support
You will be provided with management support on a continued basis, through email, telephone, manual updates, as well as training at your own site. We will also make ourselves available to visit your outlet for business reviews, market development and general business coordination.

Accounts & Control System
As a franchisee, you can lease the Accounts and Control systems for a period of Five years. The system is an effective yet simple accounting procedure that gives you an accurate account of your daily business. We will train the required people, as part of a 15 day tutorial program, and provide all the necessary tools to fully operate the system.


What We Will Do
Complete Pre Opening Operations Planning & Execution is done.


Interior Layout is designed as per professional planning.


Designs and Specifications are then given out for execution.


Training is given to the entire Team on site.


Strict Quality Control measures are taken and taught to the team.


Inventory Management is provided.


Vendor Management is provided.


Menu is Planned and Designed as pricing differs in each City.


Marketing Plan is created for Promotions, Publicity etc.


Daily Reporting assistance is provided.


Additional Menu planning is done as per local Taste, Input, Cost etc.